You here a knock at the door, who could it be at this time of day. The knock comes again, hmmm.... maybe something of importance? Getting closer to the door you see two figures. Some what hesitant you open the door. First thing you notice is their battered old shoes, man they must of walked miles. None the less they looked genuinely respectable. Smiling they introduced themselves to you. Then you think to yourself, ohh I know who they are. After a small conversation they say, we have something, something that can change your life! You watch as one reaches into his satchel, what could it be......
Scroll Down........
A little further....
WOW!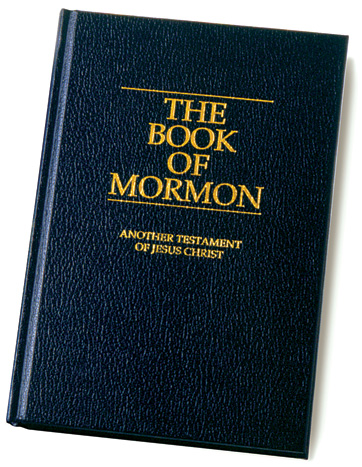 Alright I got you this far, so I guess you can stay for a little bit longer....
What do you know about the Book of Mormon? What have you heard about it? Do you believe what you have heard is true?
Being a missionary we talk to many people on a daily basis, we encounter a lot of people who have little knowledge or a skewed knowledge about the Book of Mormon. I thought that this video would help you understand more about its purpose.
An Apostles Introduction
The Book of Mormon does not take place of the Bible. When both are used hand in hand we can know and understand the fulness of the Gospel of Jesus Christ. I stand as a witness that the Book of Mormon is true and that the reading of its contents can bring us even more peace and happiness into our lives. I know that it is true because I have asked God and He has shown me its truth through the power of the Holy Ghost. I invite all who read this to take time to learn more and to truly understand what I meant by saying this book can change your life.
Request a Free Book of Mormon